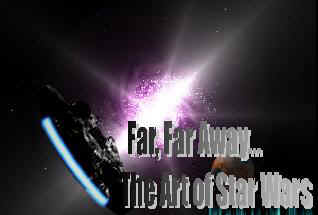 As a special online event, Lil Devil's Star Wars presents "Far, Far Away...The Art of Star Wars." With the opening of the new film, "Far, Far Away" will show art from both Episode I and the trilogy.
One of the featured artists are Ralph McQuarrie, the famous painter who gave the worlds of the trilogy life. Along with him will be everyone from the Hilderbrant brothers to John Alvin, who created the covers for the SW novels. All types of art will be included: conceptual art from artists like Doug Chiang, comic art, and 3d rendered art.
"Far, Far Away...The Art of Star Wars" will run all summer long. If you have any questions or would like some of your own art shown, send email to lildevil74656@yahoo.com.
Far, Far Away...
The Art Of Star Wars
is a special online exhibit from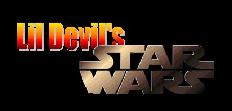 Due to the size of these images, set your browser to full screen. IE 4.0 and above users, press F11 to initiate full screen mode.